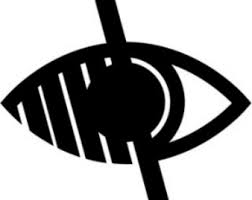 Year 1
Welcome to Year 1!
In Class 1, the teacher is Mrs Evans and the teaching assistants are Mrs Spruce, Mrs Serrecchia and Mrs Afsar. Please find below a brief outline of the topics to be covered this year and our daily/weekly routines which are explained in the Year 1 class booklet. We follow a two-year rolling programme in Key Stage 1 and we try to plan as much of our learning as possible around our current topics. This creates an immersive and exciting learning experience for the children. Here is an overview of the topics to be covered over the coming year in Class 1:

Terms
Topics Covered
Brief Outline
Autumn 1
This is the House that Jack Built
This is a science-based topic looking at materials. Children will learn about the identifying and grouping a range of materials. In English, we will have a look at traditional tales with a focus on the Three Little Pigs. In DT, we will be designing and creating our own houses following a certain specification.
Autumn 2
Florence and Mary
In Florence and Mary, the children study the lives of Florence Nightingale and Mary Seacole. The children study these key figures and learn what impact they had during the Crimean War. They will also study the impact these women had on the future of nursing. The children will learn more about the United Kingdom and will name the countries and capital cities.
Spring
1 and 2
Noah's Ark
This is a science-based topic looking at animals. We will use the story of Noah's Ark as a stimulus to learn about the huge variety of animals on our planet. We will identify and group animals using key terminology. We will also explore how animals obtain food and create simple food chains. We will look at habitats and what animals and humans need in order to survive.
Summer 1
Treasure Island
In Treasure Island, the children will be exploring world geography as they imagine travelling the world as a pirate. They will name the 7 continents and the 5 oceans during this topic. We will look closely at positional language and learn the four compass points. We will become meteorologists and have a go at forecasting the weather using key vocabulary.
Summer 2
Locomotion
This is a history-based topic looking at the life of George Stephenson and the development of the railways. We will be learning some local history about the Darlington to Stockton railway and how George Stephenson introduced steam locomotives. We will also create a timeline of the history of trains and how they have developed over time.
Class Booklet:
Home Learning:
Children will receive new home learning tasks set on SeeSaw every Friday and they will have until the following Thursday to complete this. Children should be able to attempt home learning independently, but may need some adult support to help them keep on task and to answer any questions if they get stuck. They may need some support with typing or annotating their work using the SeeSaw tools. Home learning tasks are normally English or maths based, but can take the form of topic or research based activities. As part of their home learning, children will be sent new Action Words throughout the year. Your class teacher will provide more information about this as they are covered.
Spellings:
The children will receive new spellings every Friday and will be tested on these words the following Thursday. The spellings children are given link to the spelling pattern we have been learning in class that week. Please use the 'look, cover, write, check' method in their yellow spelling books to help the children learn their spellings. I will note any mistakes in your child's book for further revision at home.
Reading:
Please encourage your child to read their reading books as often as possible at home. It is beneficial for your child to read daily. They don't have to complete a book each night, but a couple of pages every day is extremely valuable to making good progress in reading. Please send in your child's reading records and books every Thursday. Books will be changed if the children have read them. They will be given up to 5 new books for the following week. These will be handed out on Friday.
PE:
Our PE sessions in Year 1 are on Mondays and Thursdays this term. Mr Sheahan will be teaching PE on a Thursday, but this may be subject to change. Any changes will be detailed in the next topic letter. Please make sure that all earrings are removed on PE days and that your child has the appropriate PE kit for outdoor PE in school on those days.
Our current Year 1 cohort photo gallery