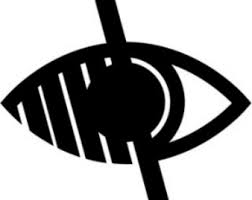 Year 4
Welcome to Year 4!
In Class 4, the teacher is Miss Hugill and the teaching assistant is Miss Ahmed. Please find below a brief outline of the topics to be covered this year and our daily/weekly routines which are explained in the Year 4 class booklet. We follow a two-year rolling programme in Key Stage 2 and we try to plan as much of our learning as possible around our current topics. This creates an immersive and exciting learning experience for the children. Here is an overview of the topics to be covered over the coming year in Class 4:

Terms
Topics Covered
Brief Outline
Autumn 1
Ancient Egyptians
This is a history/geography based topic. During this topic, the children will be learning about Egypt's location and the importance of the landscape, including the River Nile. In history, children will be learning about Egyptian society, including the roles of gods and goddesses, and death rituals. It's gruesome but they love it!
Autumn 2
Sounds of Christmas
During this science based topic, children will be learning all about sound and how we hear. We will be tapping into our senses to create setting descriptions with a sound focus. We will also be taking the time during this topic to prepare for Christmas and all the noise it brings!
Spring
1
George's Marvellous
Medicine
During this English based topic, we will be basing our learning on the story 'George's Marvellous Medicine', by renowned author Roald Dahl. In science we will be looking at changing states and we will create our own potions as part of our maths learning. This year, we will be creating some exciting art projects, too!
Spring
2
Endangered Animals
In this topic, we will be learning about the current issues our planet is facing with regards to climate change. The children will explore how they can combat this during their lifetimes and how it affects not only humans but other species around the world.
Summer 1
The Romans and Anglo-Saxons
This exciting history and geography topic will teach children all about the Roman invasion of Britain. Children will be able to step back in time and think about what it would have been like to live under roman rule. Children will also have the opportunity to create some fantastic representations of roads and catapults!
Summer 2
Plants
In this science topic, the children will further develop their KS1 knowledge of plants. Children will look in more detail at how plants reproduce and what they need to stay alive. They will also complete an investigation to find out what affects plants' growth.
Class Booklet:
Home Learning:
Children will receive new home learning tasks set on Seesaw every Friday and they will have until the following Thursday to complete this. Your child should be able to tackle most tasks independently; however it is advisable to check their understanding of each task and to encourage them to take pride in their work. Home learning tasks are normally English or maths based and relate to learning in school over the previous week. However, it may also take the form of topic or research based activities.
Spellings:
The children will receive new spellings every Friday and will be tested on these words the following Friday. The spellings children are given link to the spelling pattern we have been learning in class that week. Please use the 'look, cover, write, check' method in their green spelling books to help the children learn their spellings. I will note any mistakes in your child's book for further revision at home.

Rapid Recall:

The children will receive a focus in their rapid recall books to practise each week. Their weekly rapid recall will test the children's mental skills and will help them to learn vital number facts. It is important that the children continue to practise their times table facts throughout the year. Rapid recall will also be tested on a Friday.
Times Tables:
In Year 4, there is an expectation that all children know their multiplication and division facts up to 12 x 12. At the end of Year 4, children are expected to sit a multiplication test, where they have 6 seconds to answer each question. In preparation for this, the children are given half an hour each day to practise their tables on the iPad. Any further work on this at home is greatly appreciated.
Reading:
Please encourage your child to read their reading books as often as possible at home. It is beneficial for your child to read daily and to share their reading with an adult. They don't have to complete a book each night, but a couple of pages every day is extremely valuable to making good progress in reading. The children are rewarded for regular home reading, therefore it is important to complete their reading records to show which books they have read.

PE:
Our PE sessions this term are on a Wednesday and Thursday. Mr Sheahan will be teaching PE on a Thursday, but this may be subject to change. Any changes will be detailed in the next topic letter. Please make sure that all earrings are removed on PE days and that your child has the appropriate PE kit for outdoor PE in school on those days.
Our current Year 4 cohort photo gallery