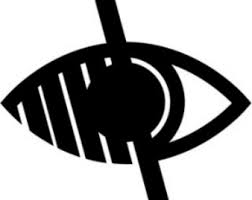 Year 5
Welcome to Class Five
The teacher in Class Five is Miss Barrett (who is also the Deputy Head Teacher) and, in the Spring term, Mrs Wheatley will be the teaching assistant working alongside her. On Thursday mornings, Miss Barrett has to carry out Deputy Headship duties and Mrs Williams then teaches the class. In addition, Mrs Robinson works in Class Five on Thursday afternoons when Miss Barrett has PPA time.
Please find below a brief outline of the topics to be covered this year and our daily/weekly routines which are explained in the ' Welcome to Year 5 class booklet'. We follow a two-year rolling programme throughout school and we try to plan as much of our learning as possible around our current topics. This creates an immersive and exciting learning experience for your children. Here is an overview of the topics to be covered over the coming year in Class 5:

Term
Topics Covered
Brief Outline
Autumn 1 and 2
Superheroes/ Earth and Space

This is a science-based topic where the children will be learning about the Earth, Sun and Moon as well as all the other planets in our Solar System. They will be finding out about different types of forces e.g. gravity and air resistance and what effects these have on our daily lives.
During this topic, the children will also learn about light and how it travels in straight lines to our eyes from objects and be consolidating work done on shadows in previous years.
In addition, the children will be learning about comic book heroes and will be completing English work and artwork around this theme.
Spring 1 and 2
Skara Brae, a Neolithic (Stone Age) Settlement

This is a history-based topic where the children will be learning about the period of time between the Stone Age and the Iron Age. We will be concentrating much of our time on looking at what life was like in this time period, especially in the Stone Age village, Skara Brae in the Orkney islands.
As well as learning a range of history skills, the children will also be covering geography objectives and will be writing in a range of formats, using the topic as a stimulus.
Summer 1 and 2
Kensuke's Kingdom/Rainforests

This is geography-based topic, looking at different rainforests in the world and learning about biodiversity and land use. The children will be learning about the different eco structures of the rainforests and will also learn about habitats and how animals have adapted to their environment.
Many science objectives are also covered throughout this topic and the children will also be engaged in a range of art activities related to the rainforest theme.
As well as learning about rainforests, the children will also be engaged in working on the Michael Morpurgo novel, Kensuke's Kingdom and all their writing activities will be based around this fantastic novel.
Class Booklet:
Home Learning:
Children will receive new home learning tasks set on SeeSaw every Friday and they will have until the following Thursday to complete this. There will be a range of activities for your child to complete, mainly maths and English based and which will either reflect what your child has done previously in class or help them with their future learning. Your child will also be undertaking research projects throughout the year and, if the children are given a project to complete, they are usually given several weeks to do this as it is expected that they will undertake their own research and manage their work themselves, with just a little parental involvement. This will help them to become more independent in their learning.
Spellings:
Class Five will receive weekly spellings on Fridays and they will complete a spelling test on Fridays too. These words are never given out in isolation and will be studied in class so that the children are aware of particular spelling rules/patterns. The children need to practise these spellings AT LEAST TWICE in the week and on different days. They should use the LOOK, SAY, COVER, WRITE, CHECK method to learn these words as well as using other techniques that they have been taught in school e.g. mnemonics.
Reading:
Although most Year Five pupils are able to read quite fluently, this does not mean that they do not need parental support! Parents are advised to read regularly with their child and at least twice a week. The children would benefit from being asked different types of questions such as retrieval questions (e.g. what did the boy do when he got in from school?), inferential questions (e.g. how is the character feeling? What clues do you have?) and about the language/techniques the author uses (e.g. which words does the author use to build suspense? How effective is the author's use of simile?).
Weekly Maths Tests:
Each week, on Friday, Class Five have a short maths test. This is based on things that they have been learning during the week and also relates to the maths targets that the children have to achieve. Examples of maths activities are: times tables and related division facts; converting decimals to fractions or percentages; dividing /multiplying by 10, 100, 1000, recalling prime numbers. The children are given examples which they write into their green test maths books so that parents can help them to learn the necessary facts.
Targets:
Class Five have writing targets which are continuously evaluated and monitored. Once targets are achieved, new ones are given to the children and these are shared with parents. The children are actively involved in setting and achieving their own targets and know what they need to do in order to improve. At the front of their writing and maths books, the children have their year group objectives which they understand and can see being highlighted as they achieve them. These sheets are sent home to parents at different times throughout the year.
PE:
Class Five have PE lessons twice a week and this is usually on Tuesdays and Thursdays and some of the PE lessons will be taught by Mr Sheehan, a PE specialist. The pupils will undertake a range of sporting activities throughout the year, including team games, stamina-building exercises, invasive and defensive games and athletics. Hopefully, if Covid regulations change later in the year, they will be able to take part in gymnastics and dance activities indoors. It is a good idea to have PE kits available throughout the week just in case we need to use a different PE slot. Could I also remind you to make sure that all earrings are removed on PE days and that hair is tied back.