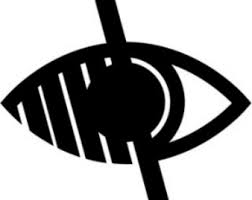 Year 3
Welcome to Year 3!
In Class 3, the teacher is Miss Drew and the teaching assistant is Mrs Wheatley. Please find below a brief outline of the topics to be covered this year and our daily/weekly routines which are explained in the Year 3 class booklet. We follow a two-year rolling programme in Key Stage 2 and we try to plan as much of our learning as possible around our current topics. This creates an immersive and exciting learning experience for the children. Here is an overview of the topics to be covered over the coming year in Class 3:
Terms
Topics Covered
Brief Outline
Autumn 1
The Vikings


A historical study of the Viking invasion of Britain. We use atlases and globes to locate countries the Vikings are commonly associated with. We also look at key historical events, as well as learning about wider aspects of Viking daily life.
Autumn 2
Christmas Lights

An investigative science based topic, learning about light, darkness and shadows. We also take opportunity to closely study the Northern Lights and use this as a stimulus to create some beautiful works of art.
Spring
1
History Rocks

A science based topic looking at the process of fossilisation and classifying rocks, as well as Mary Anning's role in the discovery of the first ichthyosaur fossil. We learn the art skills of printing through looking at the patterns of fossils.
Spring
2
Robots

A science based topic learning about electricity, with a focus on circuit symbols and building simple circuits. We look at reimagined fairy tales, such as Pinocchio as a robot.
Summer 1
Captain Cook

As we are lucky to live so close to the birth place of Captain Cook, the children love learning about this local hero! We are excited to this year be creating a museum in our classrooms, to showcase the historical and geographical knowledge learnt in this topic.
Summer 2
Local Area Study

An in depth look at our beautiful surroundings, including the River Tees. We will be testing our geographical skills with some exciting fieldwork opportunities, as well as consolidating the knowledge learnt over the year in geography.
Class Booklet:
Home Learning:
Children will receive new home learning tasks set on Seesaw every Friday and they will have until the following Thursday to complete this. Your child should be able to tackle most tasks independently; however it is advisable to check their understanding of each task and to encourage them to take pride in their work. Home learning tasks are normally English or maths based and relate to learning in school over the previous week. However, it may also take the form of topic or research based activities.
Spellings:
The children will receive new spellings every Friday and will be tested on these words the following Thursday. The spellings children are given link to the spelling pattern we have been learning in class that week. Please use the 'look, cover, write, check' method in their green spelling books to help the children learn their spellings. I will note any mistakes in your child's book for further revision at home.

Rapid Recall:

The children will receive a focus in their rapid recall books to practise each week. Their weekly rapid recall will test the children's mental skills and will help them to learn vital number facts. It is important that the children continue to practise their times table facts throughout the year.
Reading:
Please encourage your child to read their reading books as often as possible at home. It is beneficial for your child to read daily and to share their reading with an adult. They don't have to complete a book each night, but a couple of pages every day is extremely valuable to making good progress in reading. We have a class reading chart which is completed every Friday and the children are reward for regular home reading therefore it is important to complete their reading records to show which books they have read. Due to the Covid-19 restrictions, we are trying to limit how often items are brought in from home so we are asking the children to bring all their reading books and reading records in every Thursday. This has been working well so far. The children can then take a maximum of five new books for the following week, depending on whether or not they have read all of their current reading books.

PE:
Our PE sessions this term are on a Monday and Thursday. Mr Sheahan will be teaching PE on a Thursday, but this may be subject to change. Any changes will be detailed in the next topic letter. Please make sure that all earrings are removed on PE days and that your child has the appropriate PE kit for outdoor PE in school on those days.