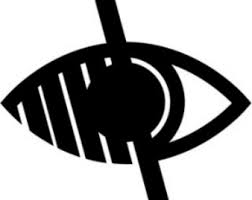 Year 6
Welcome to Class 6
The teacher in Class Six is Mr Beane who is also the Key Stage Two Leader. Miss Bain works in Class Six as a classroom assistants in the mornings.
In order to help your child to ensure that they have the necessary equipment on the correct days, please use the information below. We have an open door policy at Durham Lane and are happy to speak to you briefly before or after school, if we are available. Should you require a longer appointment, please contact the office and this can be arranged for you.
Please find below a brief outline of the topics to be covered this year and our daily/weekly routines which are explained in the ' Welcome to Year 6 class booklet'. We follow a two-year rolling programme throughout school and we try to plan as much of our learning as possible around our current topics. This creates an immersive and exciting learning experience for your children. Here is an overview of the topics to be covered over the coming year in Class 6:
Term
Topics Covered
Brief Outline
Autumn 1 and 2
Superheroes/ Earth and Space

This is a science-based topic where the children will be learning about the Earth, Sun and Moon as well as all the other planets in our Solar System. They will be finding out about different types of forces e.g. gravity and air resistance and what effects these have on our daily lives.
During this topic, the children will also learn about light and how it travels in straight lines to our eyes from objects and be consolidating work done on shadows in previous years.
In addition, the children will be learning about comic book heroes and will be completing English work and artwork around this theme.
Spring 1 and 2
Skara Brae, a Neolithic (Stone Age) Settlement

This is a history-based topic where the children will be learning about the period of time between the Stone Age and the Iron Age. We will be concentrating much of our time on looking at what life was like in this time period, especially in the Stone Age village, Skara Brae in the Orkney islands.
As well as learning a range of history skills, the children will also be covering geography objectives and will be writing in a range of formats, using the topic as a stimulus.
Summer 1 and 2
Kensuke's Kingdom/Rainforests

This is geography-based topic, looking at different rainforests in the world and learning about biodiversity and land use. The children will be learning about the different eco structures of the rainforests and will also learn about habitats and how animals have adapted to their environment.
Many science objectives are also covered throughout this topic and the children will also be engaged in a range of art activities related to the rainforest theme.
As well as learning about rainforests, the children will also be engaged in working on the Michael Morpurgo novel, Kensuke's Kingdom and all their writing activities will be based around this fantastic novel.
Class Booklet:
Home Learning:
This is extremely important in Class Six as it not only reinforces work which has been done during the week, but it also prepares the children for life in secondary school. The children have a home learning diary which they write their home learning in as well as other important information about events which may be occurring during the week. Parents are advised to read this diary each week and can add comments if they need to speak to the teacher.
In Class Six, the children receive home learning on Fridays usually, although they may also receive home learning at different times in the week if the teacher wants them to complete something or feels that they need some extra practice with something that has been done in class. Home learning is accessed through Seesaw. Parents can help by ensuring that home learning tasks are completed on time and that the children are confident with the task in hand. If there are any problems completing home learning, parents should write a note on Seesaw or in the child's diary which the teacher will respond to. Home learning should generally be handed in by Wednesday and will be marked and returned before new home learning is given out on Fridays.
Mental Maths:
Each week, on Friday, Class Six have a mental maths test. This is usually quick fire questions based on things that they have been learning during the week and also relates to the maths targets that the children have received. Examples of mental maths activities are: times tables and related division facts; converting decimals to fractions or percentages; dividing /multiplying by 10, 100, 1000. The children are given examples which they write into their rapid recall books so that parents can help them to learn the necessary facts.
Spellings:
Class Six will receive weekly spellings on Mondays and they will complete a spelling test on Mondays too. These words are never given out in isolation and will be studied in class so that the children are aware of particular spelling rules/patterns. The children need to practise these spellings AT LEAST TWICE in the week and on different days. They should use the LOOK, SAY, COVER, WRITE, CHECK method to learn these words as well as using other techniques that they have been taught in school e.g. mnemonics.
Reading:
Although most Year Six pupils are able to read fluently, this does not mean that they do not need parental support! Parents are advised to read regularly with their child and at least twice a week. Year Six would benefit from being asked different types of questions such as retrieval questions (e.g. what did the boy do when he got in from school?), inferential questions (e.g. how is the character feeling? What clues do you have?), about the language/techniques the author uses (e.g. which words does the author use to build suspense? How effective is the author's use of simile?).
Targets:
Class Six have writing and numeracy targets which are continuously evaluated and monitored. Once targets are achieved, new ones are given to the children and these are shared with parents. The children are actively involved in setting and achieving their own targets and know what they need to do in order to improve.
Class Six Responsibilities:
Year Six is an incredibly important year and, because they are the oldest children in the school, we believe that Class Six should be given the opportunity to take on extra responsibility in school. These responsibilities include recycling, helping to support the younger children at lunchtimes, being classroom monitors, being librarians, serving salad at lunchtimes, ensuring fruit is distributed at playtimes and being door duty monitors. It is important that the pupils take their responsibilities seriously and understand the importance of being an integral part of the Durham Lane School family.
P.E:
Class Six have PE lessons twice a week and this is usually on Tuesday and Thursday. The pupils will undertake a range of sporting activities throughout the year including tag rugby, gymnastics, invasive and defensive games and athletics. It is a good idea to have PE kits available throughout the week just in case we need to use a different PE slot.
Class Visits/visitors:
We believe that it is important for children to learn both inside and outside of the classroom. Therefore, whenever possible, we try to arrange trips which will enhance our topics and help children to learn through a hands-on approach. As well as our residential trip to Robinwood, which takes place in March, Class Six take part in various activities such as the Remembrance service in Stockton. We are also keen for visitors to come into class to share their expertise and interests with the pupils and endeavour to organise this as frequently as possible.
Gallery:
Here are some photographs which demonstrate some of activities which Class Six have been involved in so far this year: